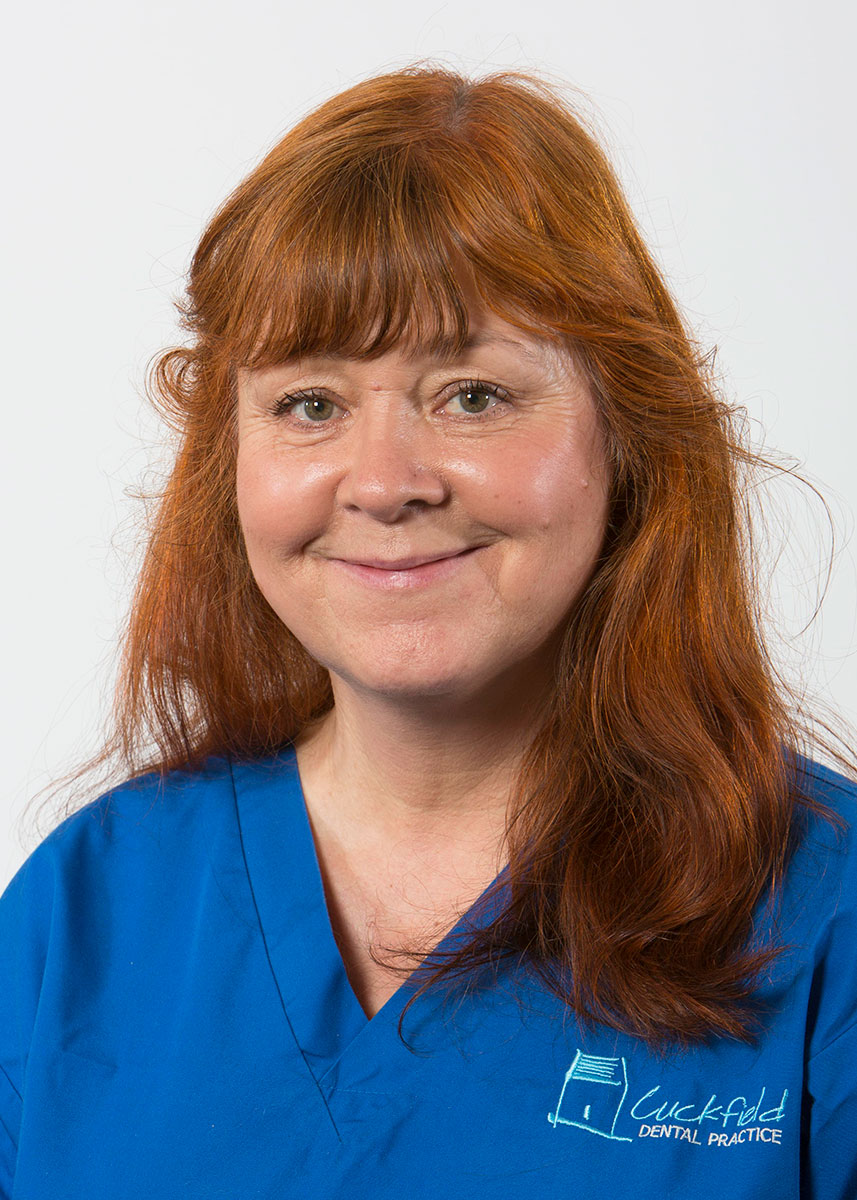 Jan Ewing – Registered Dental Nurse
NEBDN National Diploma in Dental Nursing (London) 2009, Certificate in Oral Health Education 2012
GDC: 182147
Jan began her career as a General Nurse, qualifying at the Royal Devon and Exeter Hospital and working at the Princess Royal Hospital. She then defected to dentistry, joining our team in August 2007 and qualifying as a Dental Nurse in October 2009. She soon further qualified as an Oral Health Educator, running our Children's Preventative Dental Unit two Saturdays a month, and loves encouraging children and their families with dental health and building confidence with the little ones.
She is also our 'cross-infection champion', helping us remain compliant and up to date with guidance, legislation and reducing healthcare-associated infections.
Jan has a grown-up daughter and a son, two grandchildren, and a Spaniel and a ginger tom! She loves walking the dog, visiting her grandchildren and being with the family. As well as cooking, DIY and watching period dramas, she 'spends too much time on her i-Pad!